We set the best records in
Content Writing Services

in Karachi, Pakistan
Introducing the Best Content Writing Services in Pakistan
When we started this agency a few years back, no one knew of our existence, but as time passed, we impacted society by providing the best content writing services in Pakistan. Until now, we have served thousands of clients, and their content is ranking on the first pages as they desired. Ranking content requires patience as the content is not individually capable of ranking. It needs SEO of the website and promotion as well.
You can trust us with the content, and in no time, your content will rank and bring in new visitors that will surely convert into buyers. The reason you have discovered our company on the internet is due to the SEO optimized content that we have published on our website. In the same way, we will help you rank your content and increase engagement, so people spend more time on your website ad decrease the bounce rate.
If you are not satisfied with our description, you can check out our past clients' reviews, and you will indeed get to know that we provide the best content writing services in Pakistan, and we will continue to do so. So don't shy from this opportunity and place your order now to get the best content written in no time.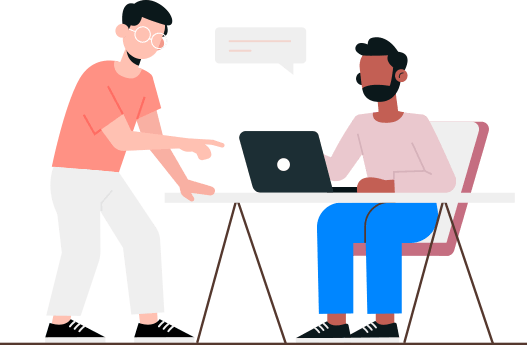 Check out the Best Content Writing Services in Karachi
For the past half-decade, people have been jumping into blogging to create a source of passive income. But most of those people don't know that the content is the key to blogging. If you spend a fortune on website building and SEO but get your content written by cheap writers, all other investments become zero as you will not be able to rank your content because it lacks attractiveness and engagement.
If you seriously want to create an online presence and rank your content in Karachi, you need the best content writing services in Karachi that you know SEO SPOT. You can check out our services and rates. We provide the best content at reasonable rates that will rank in the search engine and make your business visible to the public in Karachi. Our writers know how to target the pain points of the people of a specific location.
SEO SPOT offers the best content writing services in Karachi. If you want to rank your content in the search engines and also don't want to spend much money on it, you can entrust this task to us. You will surely find our rates competitive according to the services we will be providing.
Get your content done from the Top Rated Content Writing Company in Karachi, Pakistan
Content writing requires skill and knowledge to write a well-optimized article. Every member of my team is well-equipped with such skills and is up-to-date on the news regarding the core updates of the search engine. There is a meeting every week in which the core updates, as well as the writing patterns and techniques, are discussed to make sure the content that is being presented to the client ranks on the top slots.
There are not many content writing companies in Karachi as many people prefer to work alone. Due to this, SEP SPOT has emerged as the Top rated content writing company in Karachi in the past few years. You can contact us or visit our office in Karachi to check the work samples and how our team works. These things will surely satisfy your appetite for creating a passive income source.
SEO SPOT provides unique and excellent content to clients. We started this company to help people create an income source without spending a fortune on web building, writing, and other aspects. As the top-rated content writing company in Karachi, we will make sure that you get the best content after comparing the topics with the competition.
The Top-Rated Content Writing Company in Pakistan serving thousands of people with authentic and optimized content
Becoming the Too rates content writing company in Pakistan wasn't an easy task as it took a lot of effort and passion to compete with the existing agencies and still become one of the best. The services we offer to our clients include:
Blogs or Informational Articles – These articles will range from 2000 to 3500 words depending upon your need.
Affiliate Articles (Amazon or Any Other) will also include product research for the specific niche. These will range from 2500 to 4000 words.
Round-ups ( Weekly or Monthly )
Keyword Research with optimal results – The best and low competition keywords will be searched for your specific niche.
SEO Optimization of the Articles – On-page SEO of the articles will be done to make sure the Search engine recognizes it as authoritative content.
Unlimited revisions until you are satisfied
Competitor Research and Analysis – We will do competitor research to check which keywords are being used and which one we can target and rank above them.
24/7 Support until your content is ranked but be patient as it takes four to six months to rank high demand content
All these services are available inside the package at the most affordable rates. These things have made us the Top-rated content writing company in Pakistan. We are determined to maintain our position by providing the best content to our clients as Client Satisfaction is our First Priority.